What's On in Warwick – at a Glance
There's always plenty to do in Warwick, with a wide range of events throughout the year. This handy long-term calendar is a guide to some of the most interesting, with links or contacts for more information. If you are organising an event which you think will be of interest to visitors or local people, email the details well in advance to whatson@unlockingwarwick.org  It's updated each month. 
Please see below featured events in Warwick. Please contact info@visitwarwick.co.uk if you would like your event to be listed.
Charity Christmas Cards From 23/10/2018 to 19/12/2018
Charity Christmas cards are on sale at Warwick Visitor Information Centre. Based in the Court House in Jury Street,  please come along and support your favorite charity. At least 70p in each pound goes direct to charity.
---
Warwick Castle Medieval Dinner From 10/11/2018 to 13/07/2019
It is the year 1471 and you have been summoned to dine with the infamous Kingmaker, Richard Neville Earl of Warwick, for an unforgettable evening of wining, dining and mediaeval revelry.
You are invited to enjoy an unrivalled atmosphere and travel back to a time where war raged outside the Castle walls.
Package Includes:
Cash bar on arrival served in the Coach House
A walk through the Kingmaker attraction
Dine in unique surroundings
Three course dinner
Your choice of lager or wine served with each course and unlimited soft drinks
Live entertainment and music throughout the evening
Disco until midnight
2019
26th January
23rd February
30th March
27th April
18th May
15th June
13th July
Warwick Castle, Warwick, CV34 4QU
---
Smart Talks From 15/11/2018 to 21/03/2019

Welcome to Smart Talks – a series of Talks by learned academics, non-academics, and smart people in the five-hundred year old, Brethren's Kitchen!

Food is prepared by Nick Doherty of Ni Cuisine. The bar is help yourself and stocks red/white wine and beers. All of

this for the cost of £22 per person per evening – a portion of which will go to the conservation projects at the Lord Leycester. (If you come to all Smart Talks we will give you the twelfth event free! Just keep your receipts.)

The talks will always be held on the third Thursday of the month at 7 PM. So…..same time, same place just a different topic, different month. Here are the schedule talks presented over the next few months:

2018

15 Nov   – The Verdict is Yours, Graham Sutherland –a murder trial at Warwick Assizes in the 1780s. It was the culmination of a Georgian scandal which had begun in Bath and moved to just outside Rugby. The defendant, John Donnellan was the illegitimate son of an Irish lord who eloped with a potential heiress and came back to live with them at Boughton Hall near Rugby. His brother-in-law died in suspicious circumstances and Donnellan was charged with his murder. The audience is asked to act as the jury and see if they agree with the verdict then and maybe reach a different verdict today.

Dec  –  Christmas Break no talk

2019

17 Jan "From the Pillory to the Prison Cell" – Ginny Davis, a barrister turned writer and performer for theatre and a regular speaker to WIs, U3A and other community groups.

A lighthearted, fascinating history of criminal punishment from the 16th to the 21st century. The following and many more questions will be answered. What was a "common scold" and how was she punished? Why were first time felons branded in open court?

When and why did transportation to North America end? What replaced it?

Why were there cries of "hats off" at public executions? What is the difference between the long and short drop method of hanging? Where do the terms "toe the line" and "money for old rope" originate? Why are prison officers called "screws"?

21 Feb  2019 The Battle of Evesham 1255, Alan Bailey. Was it a big family "fall out" or the beginning of Democracy?  The presentation explores the context of the Battle, the main players, the fragility of loyalty to the king or one's peers and the beginnings of power sharing through a Parliament.

21 March 2019, 'Old Mettle', Stephen Wass. BEd (Hons) MA (Leicester). MCIfA

William Castle, nick-named 'Old Mettle', was a remarkable character in early nineteenth-century Banbury. Notable for being the fool for a number of teams of morris dancers he was also a match-seller, grave-digger, child-carer, crook, beggar and professional idiot. As someone who lived on the margins of society it is unusual to have so many good sources

Please go to our website for updates on speakers and topics by month.

You can pay at the venue or call 01926 491422 or email and book your place.
---
'Out There' Lady Dorothie Feilding,          From 21/11/2018 to 22/11/2018
Lady Dorothie Feilding
Working as an Ambulance                                                          Driver on the Front line at                                                          The Western Front during                                                          The First World War.
Image and source of the information used in the performance has been by the kind permission of Warwickshire County Record Office and the Trustees of Lady Dorothie Feilding ( Moore) letters.
"Reproduced and used with the permission of the Trustees of the residuary estate of Lady Dorothie Moore, to the extent that the copyright therein forms part of that residuary estate."
one woman performance,
telling the story,
from One
woman's experience,
from One
woman's perspective,
in World War One
On : Wednesday 21st November 2018 at 7.30 pm – 9.45 pm – with interval
Tickets : £3.00 National Trust Members : £2.00
Suitable for Adults and older children
for the Rugby National Trust Talks
Venue: Dunchurch Village Hall , Rugby Road, Dunchurch , Rugby CV22 6PN.
For more details and Bookings contact : J.A.C's Intimate Productions – j.a.cooper07@btinternet.com
0121 455 7849 / 07949805565
---
The Noise Next Door – REMIX! From 23/11/2018 to 23/11/2018
The Noise Next Door are the UK's premier improv comedy troupe who have taken the comedy world by storm. The boys are back with a brand spanking new, full length adult evening show The Noise Next Door – REMIX!!!
Eight time sell-out veterans of the Edinburgh Fringe Festival and one of the country's most sought after comedy club headliners, The Noise Next Door leave audiences everywhere in awe of their lightning-quick wit and totally original comedic talents. They have been performing their own distinctive brand of off-the-cuff comedy together since they met at university.
Taking audience suggestions, the cheeky and charming quartet, transform them into fantastically funny scenes and songs in the blink of an eye with a perfect blend of ludicrous characters, witty one-liners, epic stories, and explosive physicality.
Contact telephone: 
01926776438
Call to check latest times or cancellations.
---
Apollo's Revels From 29/11/2018 to 29/11/2018
An evening of Baroque music and dance.
7.30 pm – 8.30 pm, tickets £14 (Students and under 18s, £5)
---
Christmas Tree Festival From 29/11/2018 to 09/12/2018
The Collegiate Church of St Mary in Warwick is the beautiful setting for the annual Christmas Tree Festival, which opens on Warwick Town Victorian evening, Thursday 29 November and continues until Sunday 9 December 2018.  This year the community led 'Warwick Poppies' display runs alongside the Festival and marks the 100 year anniversary of the end of the First World  War. 
Visitors can vote for their favourite Christmas tree and be entered in the prize draw. Admission on Victorian Evening is 50p per adult.  Children are Free.  There will be Entertainment to include a variety of music, including, Spa Brass, mulled wine & mince pies.  Craft stalls and the St Mary's gift shop will help with those Christmas presents. The evening will be rounded off with a short carol service at 8.45 pm. 
 The Pop Up Café will be serving tea, coffee and homemade cakes on Friday and Saturday of both weekends from 10 am – 4 pm. 
 On Saturday 1st December Spa Brass will be returning this year at 10 am to play Christmas music while you wander through the trees.  'Da Capo' an a cappella chamber choir will be busking round the Church at 11am, filling the church with their beautiful sound.  St Mary's invites you to have tea and cake with the Mayor of Warwick, at 11am and there is a Christmas 'Sing it loud' Concert 'Tis the Season, at 7.30 pm, tickets www.singitloud.co.uk/christmas 
---
Warwick Victorian Evening 2018  From 29/11/2018 to 29/11/2018

Warwick's celebrated Victorian Christmas Evening takes place on Thursday 29th November from 5pm to 9 pm.

Touch FM will host a packed programme of entertainment on stage in the Market Place where Father Christmas will help the Mayor of Warwick switch the town's Christmas lights on at 7pm.

The stage programme includes:

5.00pm – Opening
5.15pm – Stagecoach
5.30pm – Matt Bate
6.10pm – Xmas Music
6.20pm – Hannah Clare Dance
6.50pm – Countdown to Lights On
7.00pm – Xmas Music
7.10pm – St. Mary's Choir
7.30pm – Judging of Best Dressed Victorian Outfit
7.40pm – Me, Him & the Others
8.10pm – Spa Centre Panto – Sleeping Beauty
8.20pm – Chasing Deer
9.00pm – Finish

There will be attractions throughout the town centre including

traditional steam-powered carousel
Victorian Ferris wheel

traction engines
fire spinners
children's rides and entertainments
Victorian Market and craft stalls
street entertainers and musicians including Thom Kirkpatrick.

Victorian market with festive food and craft stalls
fairground organs
Victorian scallywags
a policeman on stilts!

Christmas Tree Festival at St. Mary's Church

Shopkeepers and stallholders will be in period costume and visitors are encouraged to enter the Best Dressed Victorian Competition.
Both the best dressed man and the best dressed woman will receive a meal voucher at The Rose and Crown.

Please call the Visitor Information Centre on 01926 492212 for more information and help planning your visit.

Telephone: 01789 267000
---
Guided Tour of St Mary's From 30/11/2018 to 30/11/2018
Hear about the incredible history of the iconic building that is St Mary's Church. Booking essential £3 per person, includes voting for your favourite Christmas Tree and entry into the prize draw.
 contact@stmaryswarwick.org.uk
---
School Choirs Singing From 30/11/2018 to 30/11/2018

                                            
Children's Events
Christmas Tree Festival
Concert

Come along and hear local school children sing Christmas songs in the glorious setting of St Mary's Church Warwick.

---

The Mellstock Band From 05/12/2018 to 05/12/2018

It's not Christmas without a visit from The Mellstock Band! Christmas music in the English tradition, from carols to revels and from alehouse to church gallery, performed on concertina, clarinet, fiddle, serpent and the Band's inimitable blend of voices.

Time: 7:30pm, Cost: £21, walk in tickets available at the Visitor Information Centre, Warwick. 

---

In the Ballroom Christmas Carols With Sing -Well Choir From 06/12/2018 to 06/12/2018
This months social gathering  will usher in the festive season with a singalong . With teas, coffee cake, quiz and a chat £2.00
2.00 pm  — 4.30 pm  Ballroom Court House Jury Street Warwick.
---
Warwick Lights Of Love From 09/12/2018 to 09/12/2018
The Mayor and the Rotary Club of Warwick invite you to celebrate and remember someone you love. There will be a dedication service on Sunday 9th December 4pm in the Market Square. Forms available at;
Warwick Visitor Information Centre.
---
Sirinu From 11/12/2018 to 11/12/2018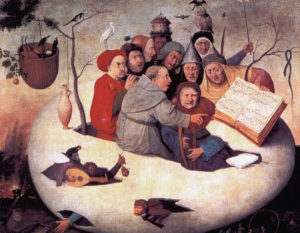 Christmas music from medieval times both sung and performed on flute, gittern, harp, hurdy-gurdy, lute and positive organ. Experience the festive reign of the Lord of Misrule and enjoy favourite carols like the Coventry Carol and Nowell, Nowell.
Ticket price includes mince pies and mulled wine, 7.30pm.
Tickets available at Warwick Visitor Information Centre Box Office
Online sales 
Telephone sales; 01926 334418     
---
Da Capo a Cappella Chamber Choir with Charles Matthews – Wassail From 18/12/2018 to 18/12/2018
With virtuoso Charles Matthews at the piano, Da Capo presents a programme of Christmas musical revels, with opportunities for the audience to choose and join in with their favorites. All tickets include programme and a glass of mulled wine.
Prices £10 (family £28) for table seating with food, £7.50 non-table side seating,
on sale 6 Oct from dacapo.warwick@gmail.com or St Mary's Parish Office 01926 403940
Prices
Table seats £10 (incl refreshments), Family £28, Non-table seats (incl mulled wine) £7.50
---
Santa Visits St Mary's From 18/12/2018 to 18/12/2018

Children's Events Christmas Tree Festival

Santa will be visiting the Christmas Tree Festival at 11 am, come along and join him as he looks at the beautiful trees and stops off before continuing his journey towards Christmas. Bring your letter or write one at St Mary's to post in the special postbox.

---

Carols By Candlelight From 20/12/2018 to 20/12/2018

Amonico Consort and Orchestra                    .

Join us for our annual Christmas celebration, a stunning venue, beautiful atmosphere, traditional carols, new carols, candlelit warmth, the perfect end to the year, and surely no better way to begin your Christmas…….7.30pm

---

Carols at the Castle From 22/12/2018 to 22/12/2018
Carols at the Castle in aid of local charities. 7.30 pm – 9 pm. Adults £6.50. Children £2.
Tickets available online at;
www.warwick-castle.com/events/carols-at-warwick-tle.aspx
---
The Musicke Companye – A Venetian Carnival From 29/01/2019 to 29/01/2019
Masked figures, courtesans, the wedding of the Doge to the Sea, the exuberance of Carnivale, tales of lust, betrayal and murder. As the weeks of Carnavale approach, imagine time in La Serenissima, and listen to the glorious music of Cavalli, Galuppi, Handel, Lotti, Marcello, Monteverdi, Stradella, Strozzi and Vivaldi.
"One of the most gifted of all the early music groups currently before the public" (Musical Opinion)
7.30pm
Tickets available at Warwick Visitor Information Centre Box Office
Telephone sales; 01926 334418
---
Roderick Williams – baritone and Christopher Glynn – piano From 07/02/2019 to 07/02/2019
Schubert Winter Journey = Roderick Williams and Christopher Glynn perform Schubert's winter song cycle in English, echoing their critically acclaimed CD release of the work earlier this year. This concert forms part of Roderick's Schubert Project in which he has sung Schubert's three mighty song cycles all over the world alongside work in schools to teach youngsters how to sing the music of the great composer.
7.30pm
Tickets available at Warwick Visitor Information Centre Box Office
Telephone sales; 01926 334418
---
Warwick Beer Festival From 15/02/2019 to 16/02/2019

There will be 20+beers to try plus 7 plus ciders. Entry includes a commemorative glass. Hot food available both days. All money raised goes towards the ongoing restoration cost of this iconic building. Admission £5

---

Warwick Pancake Race From 05/03/2019 to 05/03/2019
Organised by the Rotary Club
1.30 PM – 3.30 pm, £10.00  per team
Contact Jackie Crampton;  01926  492496
---
Warwick Food Festival From 26/05/2019 to 26/05/2019

Food Fit For a King

On Sunday 26th May 10am – 7pm,  there will be an amazing opportunity for visitors and residents in Warwick to learn and enjoy all aspects of food and drink.

Warwick's newest Food & Drink Festival will be a celebration of the town's fantastic restaurants, bars, and cafes, as well as some of the finest regional food & drink producers.

Come and join us for a day of great food, cooking demonstrations and entertainment.

Also enjoy the special offers from local pubs & restaurants in and around the Town.

---

Two Castles Run From 09/06/2019 to 09/06/2019

The 2019 Two Castles Run will be held on Sunday 9th June. Online registration will open at Midday on Friday 1st March. The Two Castles Run is organised by the Rotary Club of Kenilworth and Leamington Spa Cycling and Athletic Club, entirely by unpaid volunteers, with all proceeds being donated to charitable causes.

There are three public car parks, which are 20 minutes from the Start, at Warwick Castle, which participants can use.  There is minimal on-street parking near the Start.

Alternatively, participants can be dropped off at Warwick Castle's Stratford Road car park.

Aim to arrive at the start by 7.30 am at the latest. The Run will start at 9.00 am.  Access from Warwick Castle's Stratford Road car park to the Castle grounds will be closed at 8.45 am. If you arrive after 8.45 am, you will not be permitted to join the Run.

---

Warwickshire Open Studios From 15/06/2019 to 30/06/2019

Since 2002, Warwickshire Open Studios has grown to become the county's biggest annual exhibition of visual art, with over 270 artists in 138 venues in and around Leamington Spa, Warwick, Stratford-upon-Avon, Kenilworth, Rugby, Evesham, Shipston-on-Stour and Coventry.

From painting, photography and printmaking to ceramics, glass and textiles, there's lots on offer for every taste and budget.

Entry is free to all our venues. You can chat to the artists and find out more about their craft, with many offering demonstrations and workshops.

What's more, there will be lots of unique and original art for sale. It's all commission free, so it's cheaper for you to buy.

---

Warwick Folk Festival From 25/07/2019 to 28/07/2019

Singers and musicians, street entertainers and Morris dancers – it seems that anybody and everybody who enjoys folk music heads for Warwick in July each year.
Since its humble beginnings in 1979, the annual Warwick Folk Festival has developed into one of the most highly regarded folk events on the national and international scene, attracting fans from all over Britain and as far afield as the USA and Australia.
2019 is our 40th festival! If you've not been for years, come and see what's changed. If you've never been to Warwick Folk Festival, come and see what you're missing!
Warwick Folk Festival has become a major highlight on the British music calendar attracting people from all over the country and beyond. One of the attractions of the Festival is the live music and dance which is programmed around the town centre including hotels and public houses.
The festival takes place at Warwick School and offers a fantastic family day out with workshops, storytelling, theatre, music and dance, as well as a real ale & cider festival, wine bar and craft market. There is also a free concert and dancing in the Market Place.

---

Smith Street Party From 27/07/2019 to 27/07/2019

Smith Street Party to celebrate the Warwick Folk Festival.

A great day out  10 am-10 pm

---

Retro and Classic Car Show From 11/08/2019 to 11/08/2019

Bring along your pre-1990 classic car, retro, commercial, scooter, bike or hot rod.
Park up in Warwick's the picturesque Market Place and enjoy the cars. pubs, cafes, attractions and many interesting shops.

From 10 am on wards. It's Free and no booking required!

---

Warwick Regatta. From 17/08/2019 to 17/08/2019

This year on 17th August, Warwick Boat Club hosts the 31st Anniversary Warwick Regatta.The event has been held by Warwick Boat Club on the River Avon, with the picturesque setting of Warwick Castle as the backdrop, every year since 1988 following the reformation of the Rowing section in 1987 and attracts hundreds of crews from around the country.Novices, juniors, seniors and veterans race along the 500m sprint course through St Nicholas Park and Myton fields, with special races designed for beginner crews too.

The event is free to watch, attracting hundreds of spectators each year.

---

Warwick Horticultural Show From 24/08/2019 to 26/08/2019

Something for all – there are 76 classes which include (apart from the obvious) handicrafts, paintings, & photographs. 34 cups & trophies up for grabs including the prestigious RHS Banksian Medal & Certificate awarded to the most prolific points winner on judgement day.

Entries into the show will be received between 8 am & 2 pm on Saturday 24th August 2019 and judging will take place at 2:30 pm.

Entry fee – All Classes – 25 p per class for WHAS members, 30 p for non-members, and u 16s free.

The Ballroom at The Court House and Pageant Garden – Warwick Horticultural & Allotment Society Annual Show is back in town.

10am – 5pm

---